7'6" Reefbound Hand-shaped all wood, mini-gun, epoxy finish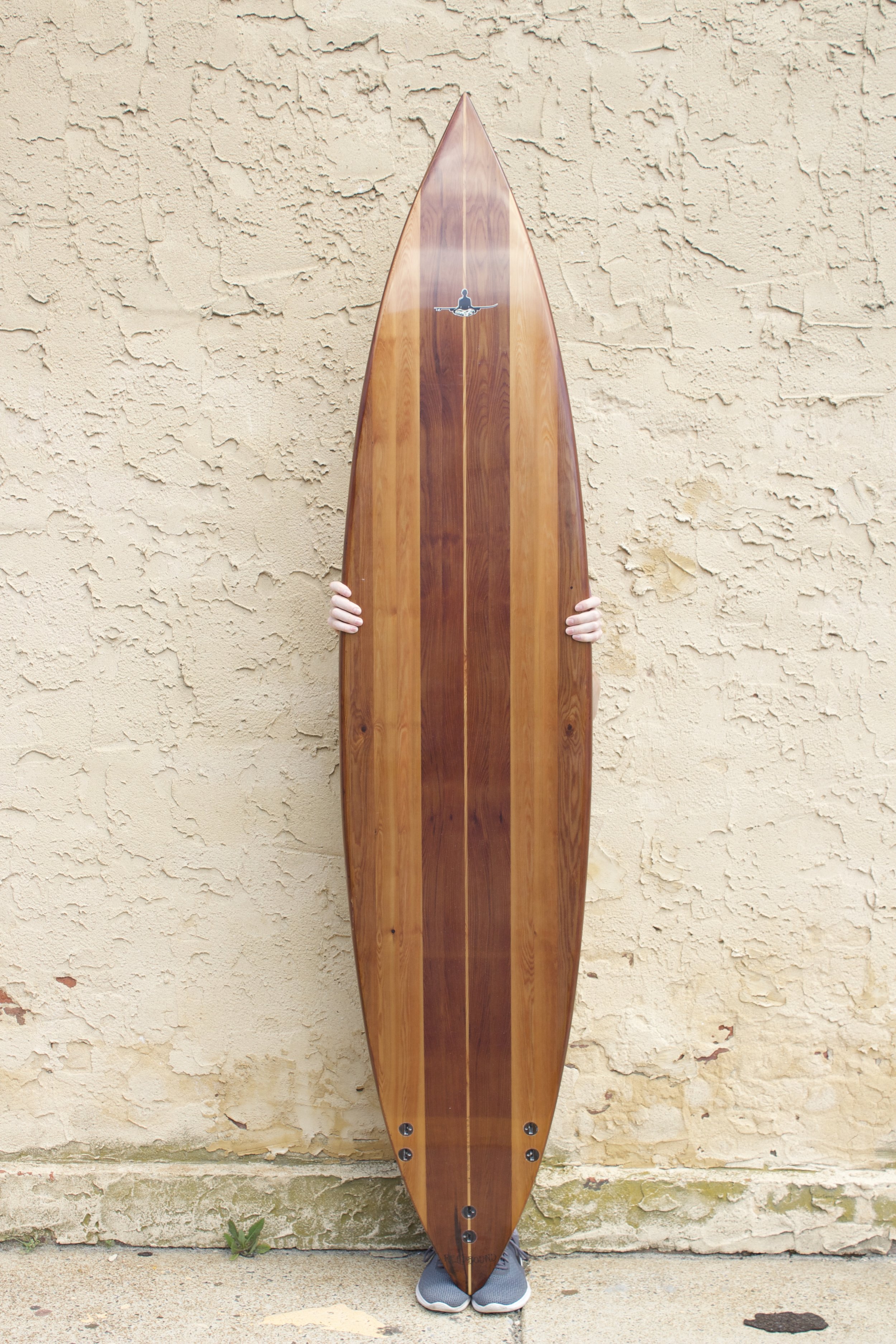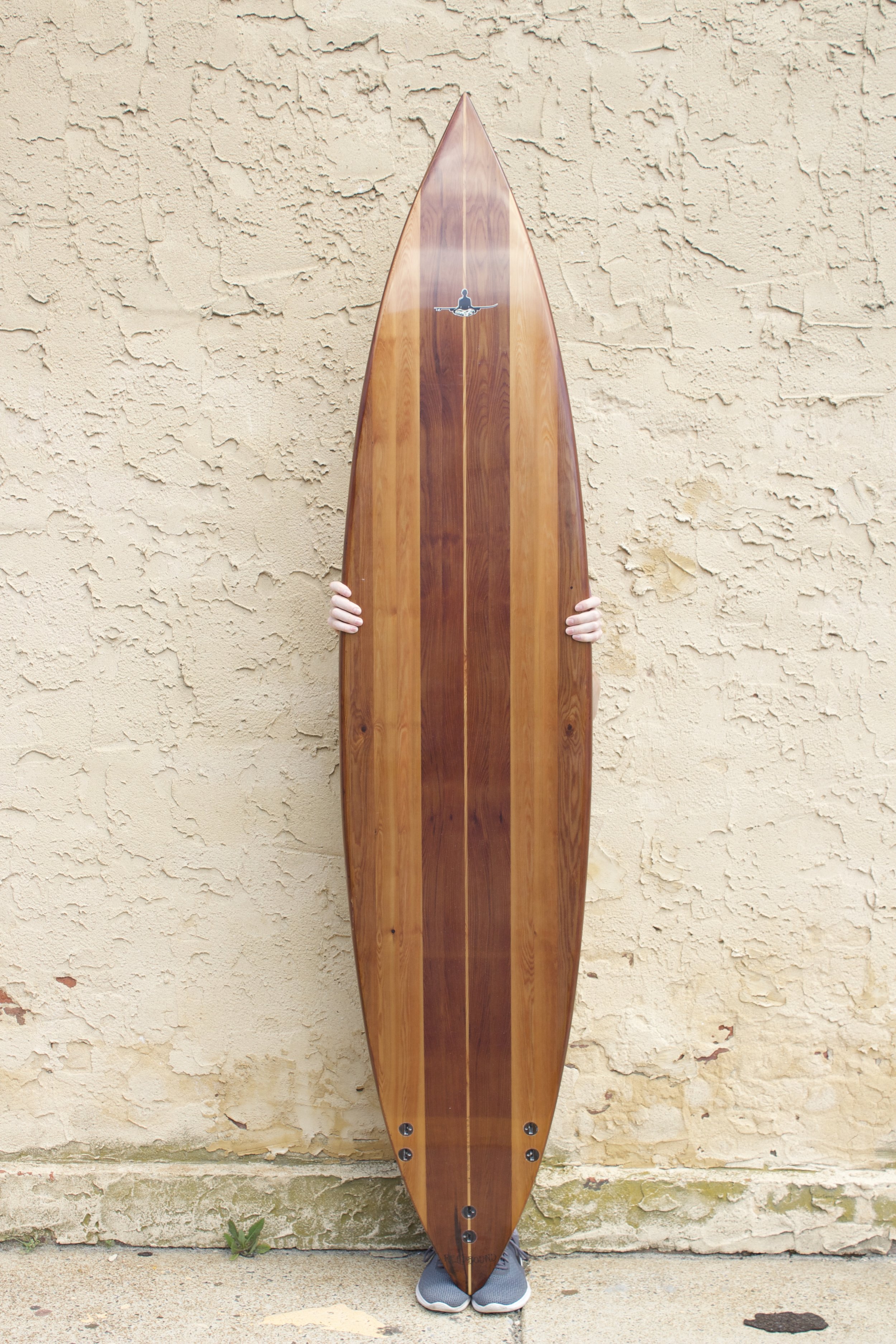 7'6" Reefbound Hand-shaped all wood, mini-gun, epoxy finish
For riding big waves in old school style. Made like an airplane wing, ribs run horizontally across a center stringer. Narrow in the nose and tail to allow the rails full contact with the wave.
7'6 ft x 18 1/2 in x 2 3/4 in
PICK-UP IN STORE ONLY. DOES NOT SHIP.