5'8" Fish with glassed-in Zebra Wood fins by Gunn Surfboards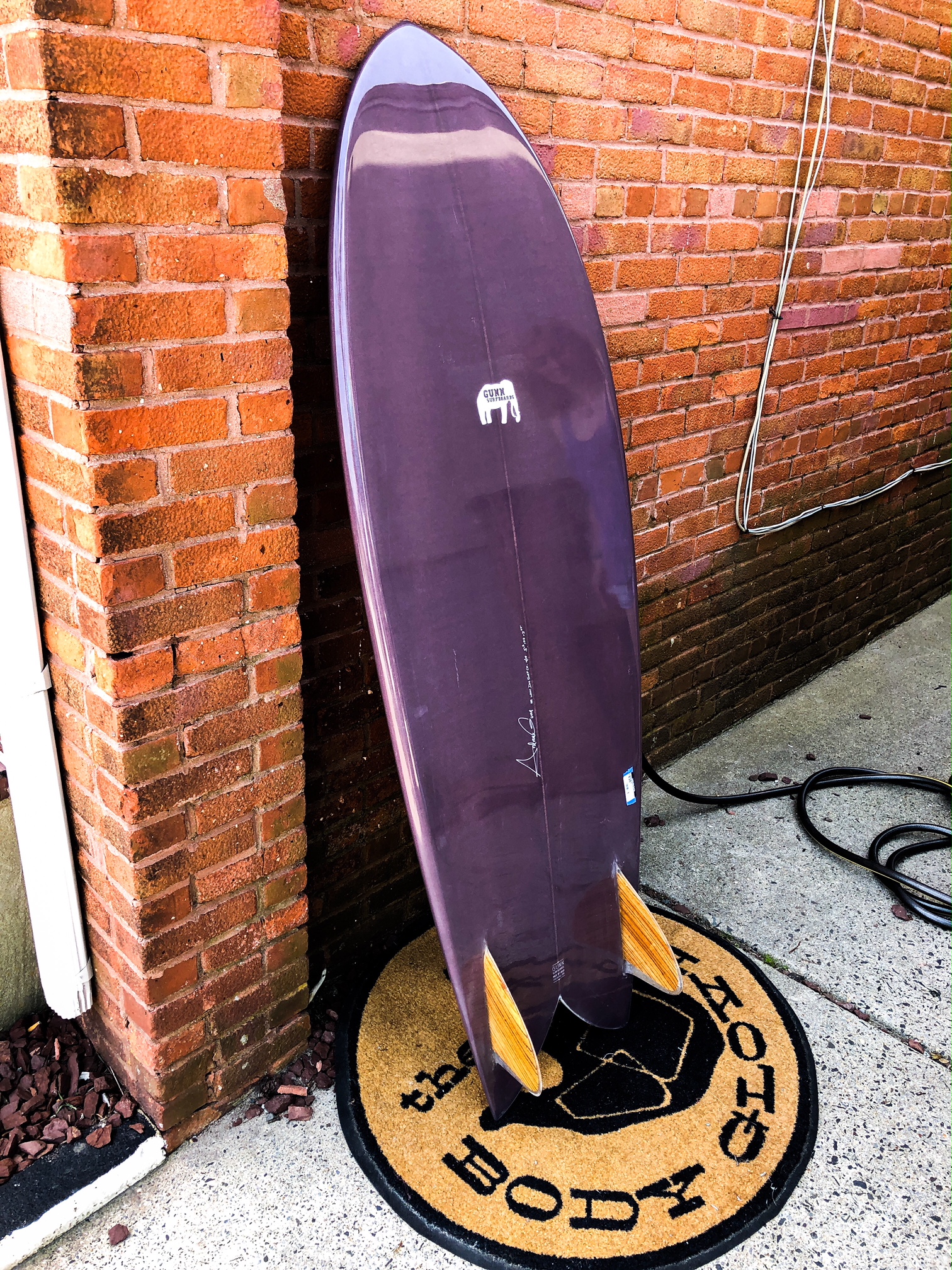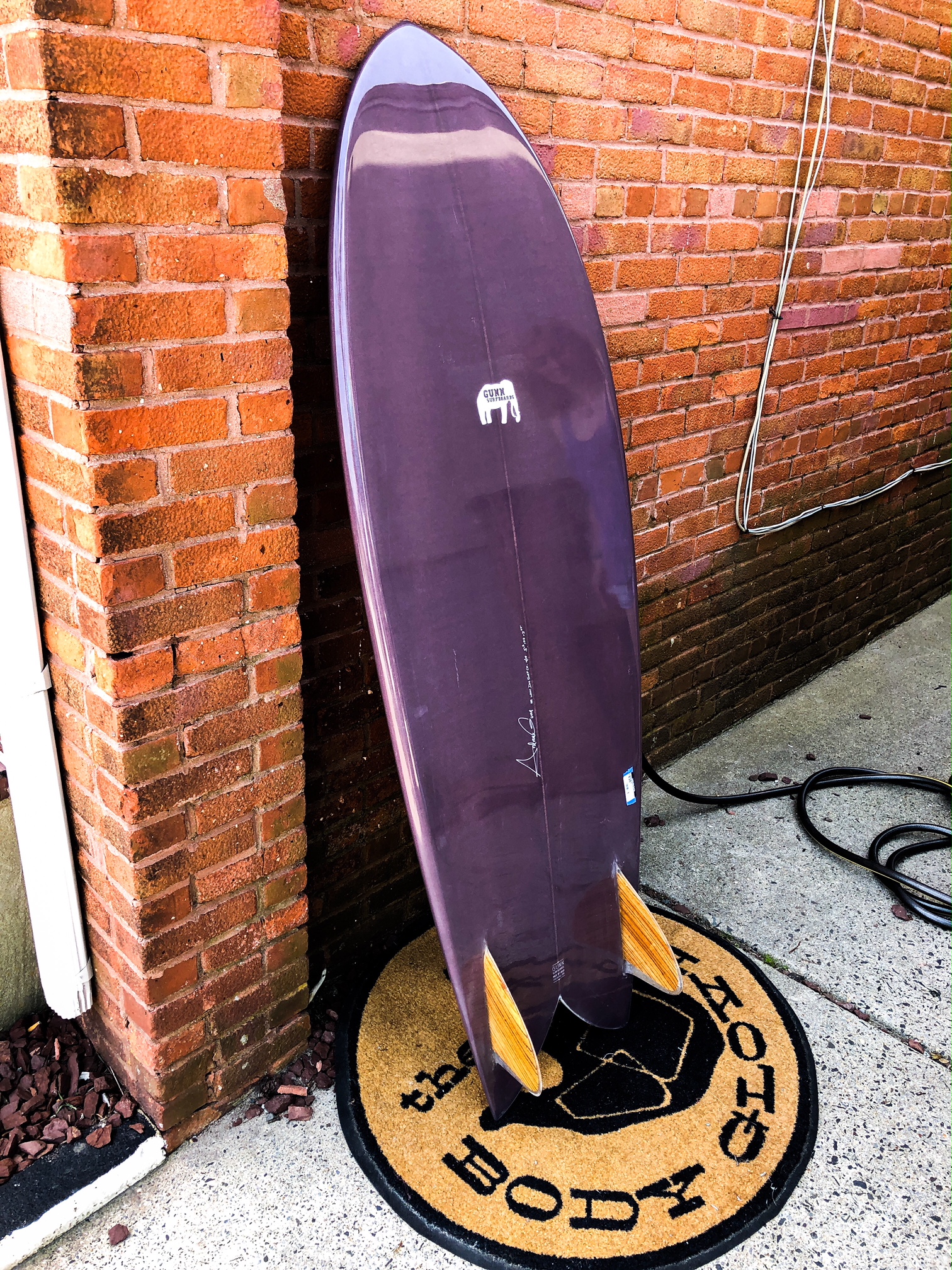 5'8" Fish with glassed-in Zebra Wood fins by Gunn Surfboards
5'8"x22"x2.75"
Fins are glassed in Zebra wood
board is a pale light blue with rose gold trim and deep maroon bottom
As quoted by Drew from Gunn Surfboards,
"Everyone needs a fish. They make people happy.
The fish has gotten a bad rap of late as a "small, mushy wave" specialty board reserved for the less critical days of of your averagely inconsistent summertime. This is simply not true. The speed and drive you can generate when you understand the dynamics of the fish and how to ride one is incredible and makes them a viable alternative for all but the largest, most critical,
hollow waves."
PICK-UP IN STORE ONLY. DOES NOT SHIP.